We are here with the most stylish baby vest knitting model. We will share with you a model that will warm you up when you see it. We will listen to this model from My Baby Knitting. You can make this knitting model, which is wonderful with its color and model, with different colors if you wish. I have added a beautiful vest knitting model and its narrated construction as a video below. You can do it easily by watching this video. Now let's take a look at this magnificent model.
Pattern
This wonderful baby vest knitting pattern is suitable for 3 years old. However, 2 to 4 years old can use it easily. Now let's get started. It is a very old, very classic model. It is a beautiful model that you can knit colorful, one color and two colors. We will start our model with 82 loops from the side. You can knit for both girls and boys. You can only knit with plain and harosha braids. It will also be colored with openwork works. For this model, a ball of white yarn, you can also use the remaining yarn in your home.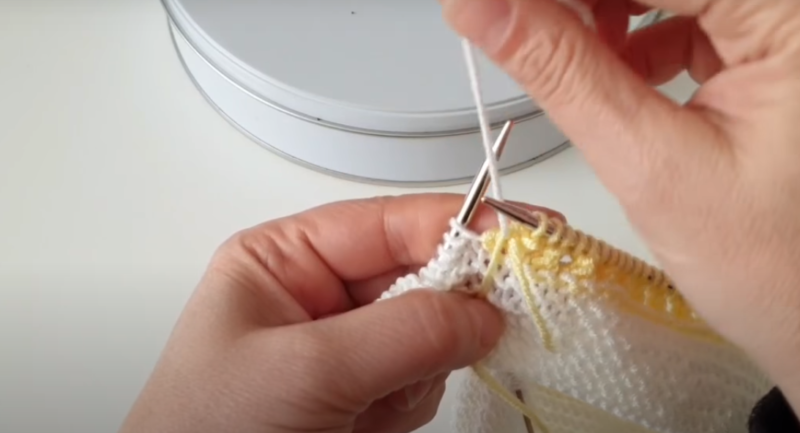 Let's start our vest by using four different colors of yarn. Our main color will be white. I'm going to use Snowball Baby One. White K010, Pink K782, Yellow K331, Baby Blue (there is no code, you can get it by name.) You can use 3,5 number of skewers. Let's start knitting with 82 stitches, then we'll do a harosha across three threads. You can listen and watch the rest in the video below.
You can make this wonderfully cute baby vest knitting pattern just by listening to Ms. Elif until the end of the video. Good luck to the precious ladies who will already make this beautiful vest model!